This Saturday, April 16th, is our first official outing of 2011.  We have been making new work since December and now we will start selling at the Farmers Market, Community Fairs and from the Studio.
The Tokeland Art Tour will run from 10am-5pm on the 16th.  And the food at the Historic Tokeland Hotel is good – in a classic old timey way.
Here is a photo taken as I  prepare  bird baths.  Once they come out of the kiln, I need to fit them with sticks.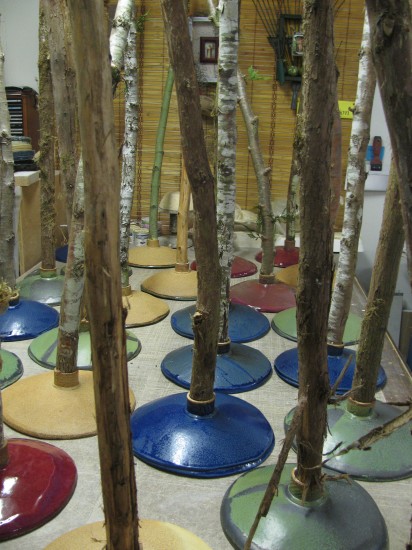 It creates a forest of sorts in the studio.
We have fired the kiln several times in the last month and I will post a few picture after we get back from the Tokeland Art Tour.